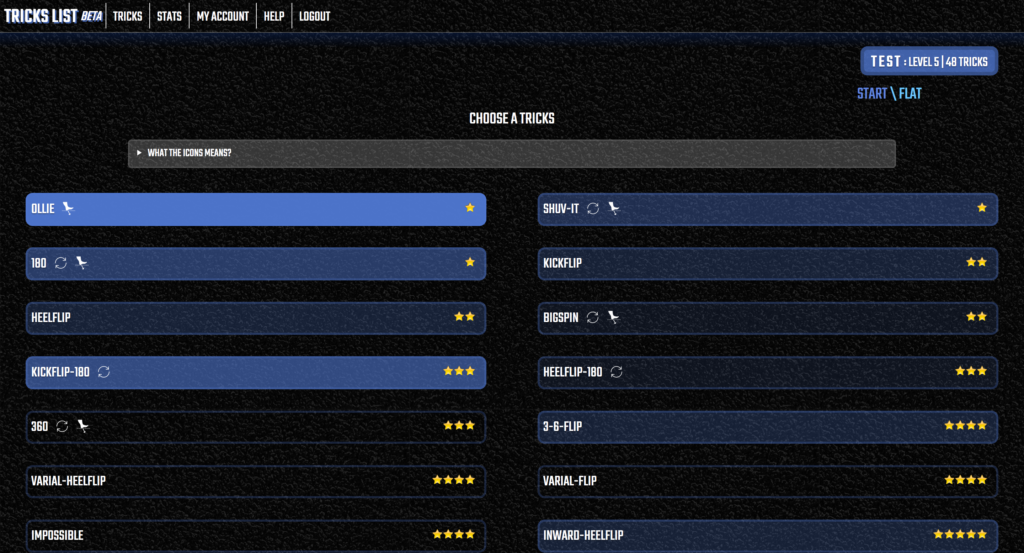 Development of a WebApp, using PHP, and MySQL for building it.
It's a "to-do-list like" for skateboarding tricks.
The goal is to be able to see all the tricks possible.
To be able to check them and add media, connect with friends and see where you can improve
The difficulty was to make available the different positions and rotations on a logical way.
Work Still In Progress
you can connect by using "test" as username and password.